What Is VoIP  Phone Service?
VoIP phone service also known as Voice Over Internet Protocol, or commonly called VoIP, uses today's technology to transmit telephone calls over your IP network —commonly called the internet. VoIP digitizes sound and sends it out over the internet; when it arrives at its destination, a recipient converts digitized data back into voice signals for playback on their end of call device.
VoIP has grown in popularity with businesses for multiple reasons.  Cost, much cheaper than traditional telephone services and also eliminated the need for additional roll over phone numbers. Flexibility, more flexible in terms of how many phones you need on your network.  Adaptability, allows for company growth, customization and permits numerous locations to connect under one system. VoIP also affords companies to use fewer resources when they are looking at their office layout, since they can maintain one centralized location for all their systems like PBXs or voicemail boxes rather than having them spread out among different locations throughout the building.  VoIP's ease of adaptability was very much evident in March of 2020 when US businesses were forced to relocate their staff  for remote office work.  MetroConnect clients carried home their office phone and our staff did the rest remotely.  Their customers couldn't tell they were working remotely, permitting them to continue professional communication with their customers versus other companies that conducted business on their garbled cell phones.
MetroConnect offers a full-service phone services for clients who want to make use of this incredible communication tool in Clearwater!   Our phone service is perfect for small to medium sized business, so call us, let's discuss how MetroConnect's phone services could benefit your company.  Our service areas cover Pinellas, Hillsborough, Manatee and Pasco counties.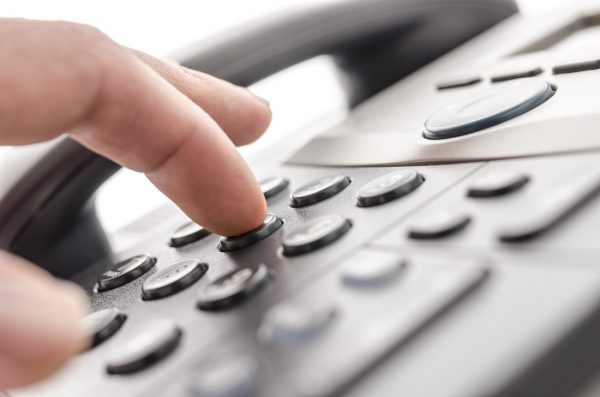 Business Phone Service – IP Phones
With MetroConnect, you'll never have to worry about missing a call again. Our phone service is available for customers that acquire a phone system (telephones and related equipment) through us in addition to clients who already own an IP-based VoIP Phone System or PBX.  Most brands of supported IP phones will work with our system as long as your current provider hasn't locked it down from other providers!
You can call or email us your current phone manufacture and model number. Our technicians will quickly confirm whether or not you're able to use your existing phones on our system.  If yes, our technicians will program your existing phones at the time of install.  If no,  we can also present to your company a few phone system options like outright purchase of phones or our Cloud 9 Package.
What Is Hosted VoIP Phone Service?
VoIP is the future of business phone service.  MetroConnect's  technicians are Microsoft certified, meaning they have a better understanding and skill level when it comes to IT services and internet security.  MetroConnect owns their own telephone switches which means that they don't need an extra contract with another company like other providers would in order to use our services.  Additionally, all PBX systems (Private Branch Exchange) hosted on our servers will be located at secure Data Centers off premises with multiple levels of redundancy.
Hosted Phone Service includes the basic PBX functions:
Establishing and maintain connection between two users
Disconnecting the connection
Metering usage for accounting purposes
In addition to the basic functions the PBX provides the Calling Features such as:
Auto Attendant
Call Forwarding
Call Transfer
Call Park
Our Hosted Phone Service also allows:
Your business to use one main phone number for entire company thus eliminating the need and expense for multiple or roll over numbers.
Expandable, easily adaptable for corporate growth.
Eliminated the corporate "Phone Closet" filled with bulky equipment you company needed to maintain
Provides network accessible for employees at multiple locations.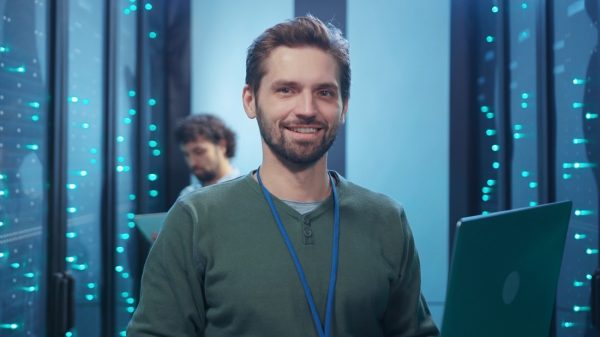 Phone Technician Service Call
MetroConnect is a vendor of the latest in communications technology.  Our certified technicians  provide professional service for phone system installation and repair – all at competitive prices!
MetroConnect is centrally located in Tampa Bay, making response time pretty fast; be it handled remotely or on-site visit.  These factors make MetroConnect an excellent choice for those seeking quality 24/7 customer support.
What Are Your Phone Service Rates?
As with MetroConnect' Phone Systems Package, MetroConnect Monthly Hosted Phone Service rates are unique to your company.  We do not force your company into a cookie cutter packages with exceptionally high fees for services you do not need.  We take into consideration if you own the phones or are a Cloud 9 customer, quantity of phones, anticipated usage, additional phone numbers, toll-free numbers, active lines for fax, conference rooms or specific departments.
Please complete the MetroConnect Free Consultation Contact Form to receive a no obligation phone service consultation and quote.
6 Key Reasons To Consider MetroConnect's VoIP Phone Services
Our Hosted Phone Service package is uniquely design specifically for your company thus saving you money.
It is less costly to support one infrastructure than two, which is one reason the industry is moving to digital VoIP.
Our technicians have extensive training and certification in IT Services.
Our company is located where our customers are.
MetroConnect's Cloud 9 Package includes the IP phones for the price of monthly hosting.
Most important, we are just a phone call away!