Are There Different VoIP Phones?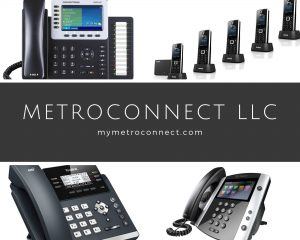 Yes!  There's never been more choices than there are today when purchasing an office phone system.  When looking for IP phones some providers prefer Cisco and NEC, which can be very pricey but offer no real advantage over the lesser known brands like Grandstream or Polycom. All good quality companies that give you peace of mind with their reliable products in different price ranges-making them ideal for virtually any type business!
In order to make the best decision for your business, you need to be sure that whichever phone brand you select will be able to provide all of the features available by your company's VoIP phone system.
Most manufactures have various models of IP phones that are compatible and easily integrated into one phone system.  Example, your receptionist (s) need to have numerous side cars for programmed company extensions and preset functions, your warehouse workers might find our cordless phones beneficial while other employees use the standard 8 line, 32 programmable Multi-Purpose Keys with 4 Way Conferencing phones. Tell us your company's needs and we will suggest phones that work under all situations and enhance your call experience.
MetroConnect just feature a few of our most popular VoIP phones on our website.  We will gladly provide pricing, information and availability on any manufacture's model you are interested in.  Just call or email us the information.