Business Phone Service Trinity FL
Are you searching for a business phone service provider near Trinity?  Are you searching for a phone system that delivers superior sound clarity, is cost effective, accessible for growth and portable enough for remote workers?  Are you wondering if a Hosted VoIP Phone System and Service is right for your company?
Let us answer those questions for you!
Hosted VoIP Phone Service
Have an existing VoIP Phone System that you like but need a new carrier? Most  brands of VoIP telephones, also know as IP Phones will work on MetroConnect's system.  Let's discuss your current problems, compare our Hosted Phone Service Packages then see how MetroConnect can provide you the service you expect from a phone company.
Phone System Purchase
Prefer to purchase your phone system upfront? MetroConnect can help you decide on the perfect system for your business, equipped with the features you desire plus the technology required to keep it running smoothly. Our cost saving monthly hosting plan will be specifically designed for your phone system and expected call flow.
Cloud 9 Phone Systems Package
MetroConnect's Cloud 9 Package comes with NO up-front costs.  Phones, PoE Switch, Installation, Programing and Training included for the cost of monthly hosting. Our customers are thrilled with the Cloud 9 Package.  Perfect for new business just launching or existing  small – medium sized business in Trinity.
MetroConnect Business Telephone Service Trinity FL
Our  VoIP phone system operates in conjunction with your existing network and internet.  MetroConnect technicians are trained IT professionals which make them uniquely qualified to program, install your new phone system and provide ongoing phone service.  Our technicians live in the same area of Florida as our clients. Our technicians experience the same weather conditions as our clients so they are prepared to stabilize the system under any condition. Another benefit to our system is that a majority of  most service calls  can be handled remotely, allowing for an immediate fix if necessary.
Unlike most phone service providers, MetroConnect LLC owns their own phone switches.  The advantage for our customers is,  if there is a system problem our technicians are not waiting for layers of third party suppliers to diagnose the problems on their section of ownership.  Our technicians can diagnose and provide a fix allowing our customers to have less down time then other providers.
Trinity Business Phone Service Questions
Do you have questions about phone systems and which one is right for your company?  MetroConnect has complied some frequently asked questions and provided the answers below.  If you do not find the answer to your question please contact us, 727-400-3171 or sales@mymetroconnect.com we will get you the answer.
Office Phone With Call Forwarding
Metro
2021-07-29T17:53:06-04:00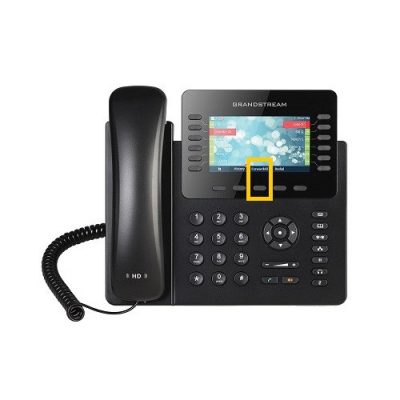 Office phone with call forwarding, when would I use this option?
Good question.  When you're not available to take a call, the last thing anyone wants is voicemail.  With our easy-to-use call forwarding feature, you never have to miss an important conversation again!  Just select Forward All  (see photo for location) soft key and entering either an extension or number for where incoming calls should be forwarded to. When you want to cancel this option, just go back in and select the Cancel option.
For a majority of our systems it is just that easy! Some clients may have requested a different configuration during installation of their phone system – so please contact us if your system doesn't follow these steps.  We will check your system for special configurations and advise you on your custom steps to follow.
At MetroConnect, our office phone with call forwarding is just one of the many features available to our clients.  For a list of our standard features, please click here.  Our phone system structure gives our tech more flexibility than most systems out there.  In our initial conversations with you, tell us how you need your call flow to go, all the features that are important plus special features you would like to see if we can initiate on your system.  Once your new system is up and running, we will continue to make adjustments to your feature list.  Remember our goal is to provide your company a full featured phone system that provides the perfect operational call flow for your company.